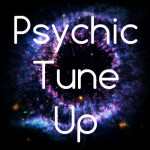 £40.00 GBP
 A Spiritual & Psychic Tune Up with me provides a fast distant emergency healing response and solution while you sleep.
Our busy, complex human day to day lives often leave us unbalanced. Our thoughts, core beliefs and spiritual needs can become out of balance with each other. We end up drained or feeling constantly challenged. We just want to feel better, healthier, stronger, capable of tacking anything life throws at us.
When we realise that our physical, mental and spiritual well-being are all reliant on each other, we also realise that it is possible that some kind of "tune up" can help us feel stronger and clearer. But where to start?
This is where I come in to make it easier. When a vehicle isn't running right, we take it to an expert to diagnose and correct the fault. There may be a complex computer telling the vehicle what to do that needs correcting. If we consider the physical body as the vehicle our consciousness (the computer) is travelling in – I can help diagnose and then make sure that they are in sync with each other again. If more work is needed, I can advise on the best course of action for you to continue too.
Some emergency spiritual healing needs:
Something's just "off" but you have no idea why.
Overwhelmed by daily life
Feeling spiritually blocked 
Unable to see opportunities
Can't focus/make decisions
Feeling creatively empty/confused
Emotionally oversensitive/numb
Negative life events keep happening
Psychic ability suddenly unplugged
Inability to focus
Communication breakdowns
Work drying up suddenly
A series of financial challenges 
Unexplained series of minor ailments
What I can do for you:
I'll tune in to your energy distantly and work out exactly what you need
I'll do all the emergency healing energy work within 24 hours of booking
I do the healing while you are sleeping
I'll gift the most appropriate one of my guided meditations to you.
To Book Your Spiritual & Psychic Tune Up:
What time you usually go to sleep
Where you live
Why you feel you need a tune up
 Click the button below to make payment